GPCS-1500
Have you Ever installed a tile corner shelf in less then 5 minutes ?
Without using a single tool ???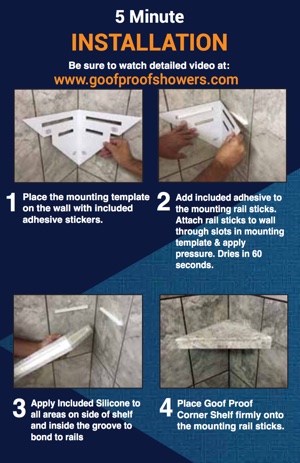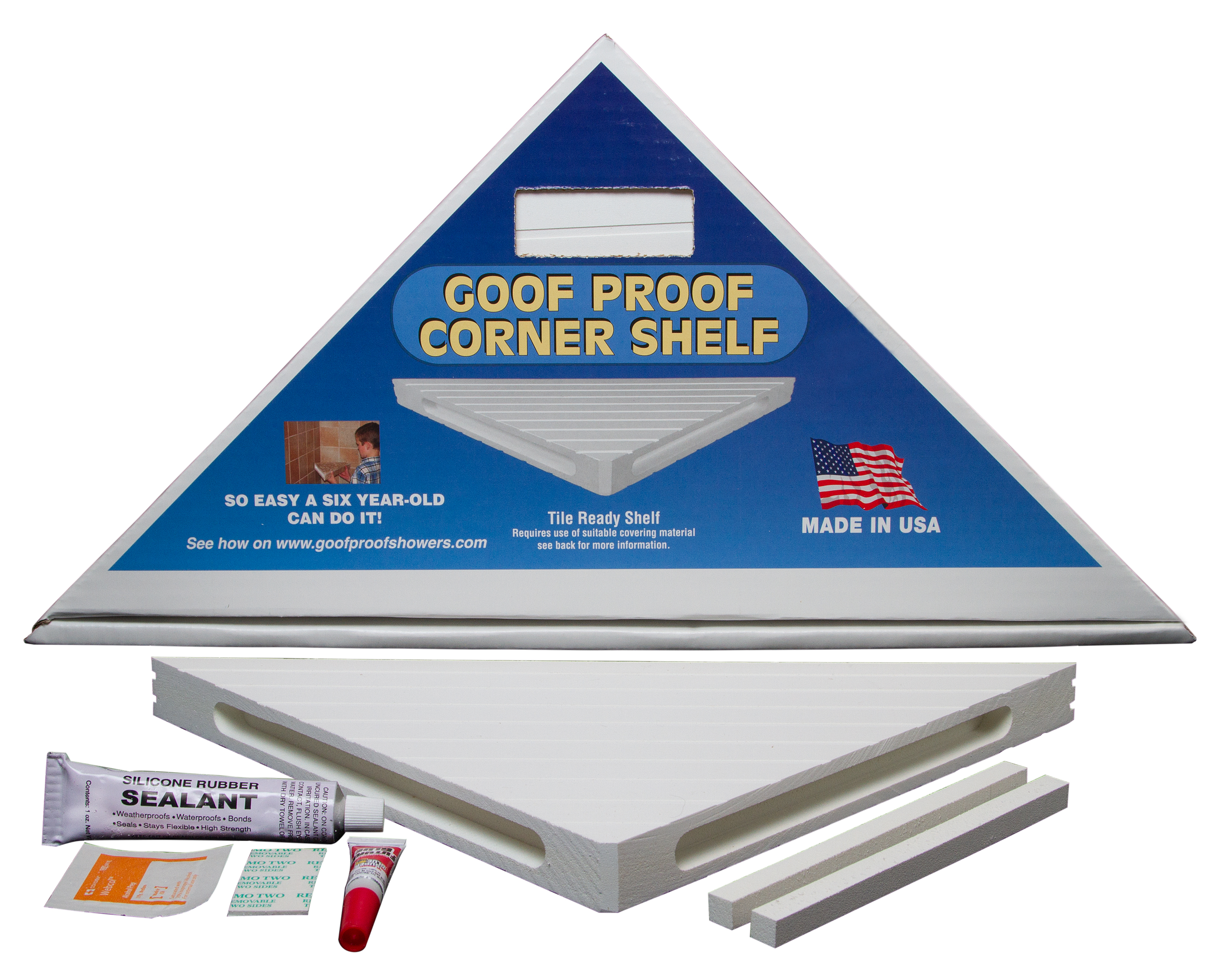 Corner Shelf Full Brochure
View Specsheet PDF

The Goof Proof Tile Ready Corner Shelf is so easy to install a 6 year old can do it. Made of sturdy PVC combined with a patented mounting system (Retro Shelf Mounting System) this shelf is installed in less than 5 minutes! Install and covered with your choice of materials; Porcelain and ceramic tile, stone, granite, slate or any other durable water tolerant products. Visually appealing, functional and sturdy enough to hold up to 100 lbs.! The Goof Proof Tile Ready Corner Shelf comes complete with the patented Corner Template including application stickers, 2- Mounting Rails w/ CA glue, 1- Tile Ready Shelf blank and Silicone mounting adhesive
Corner Shelf & Footrest
GPCS-1410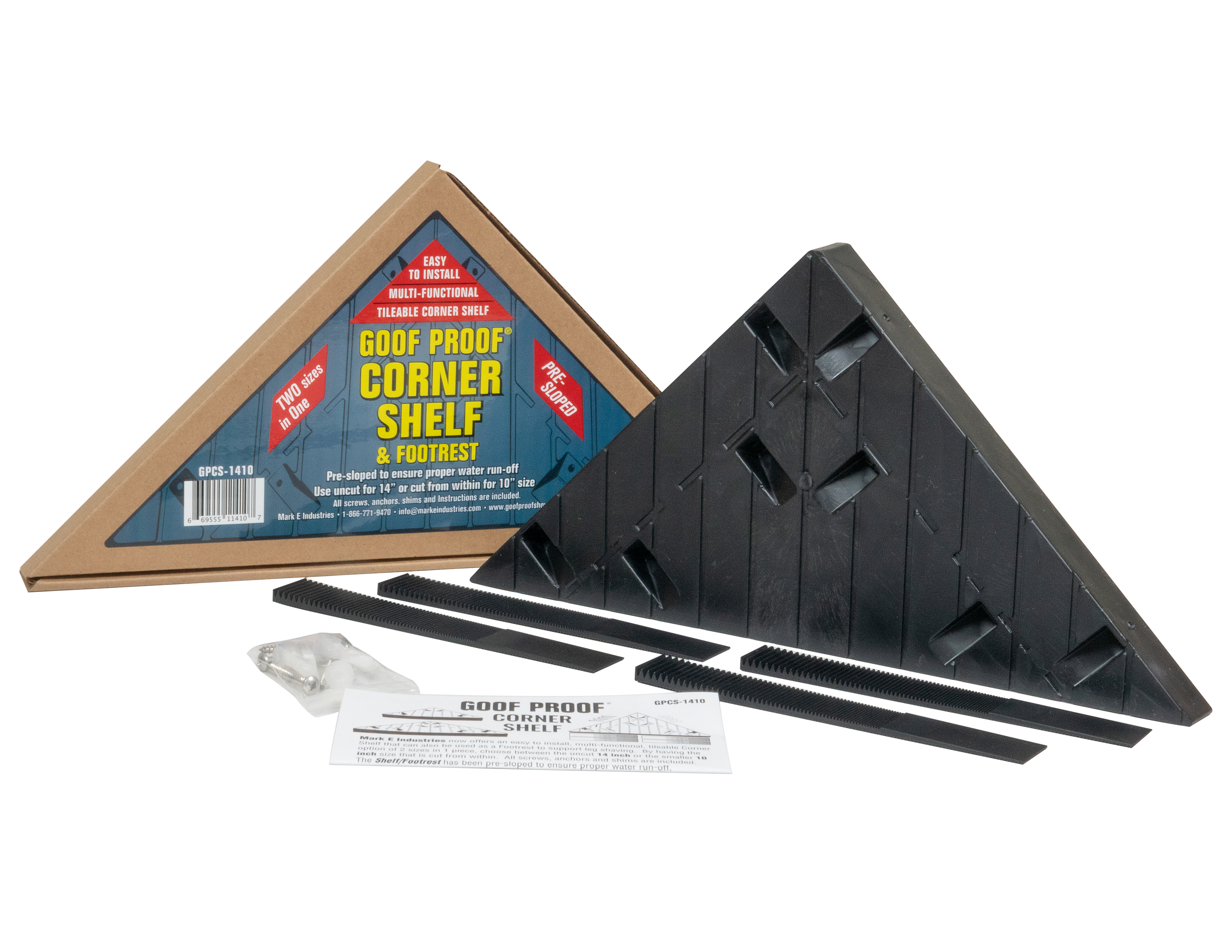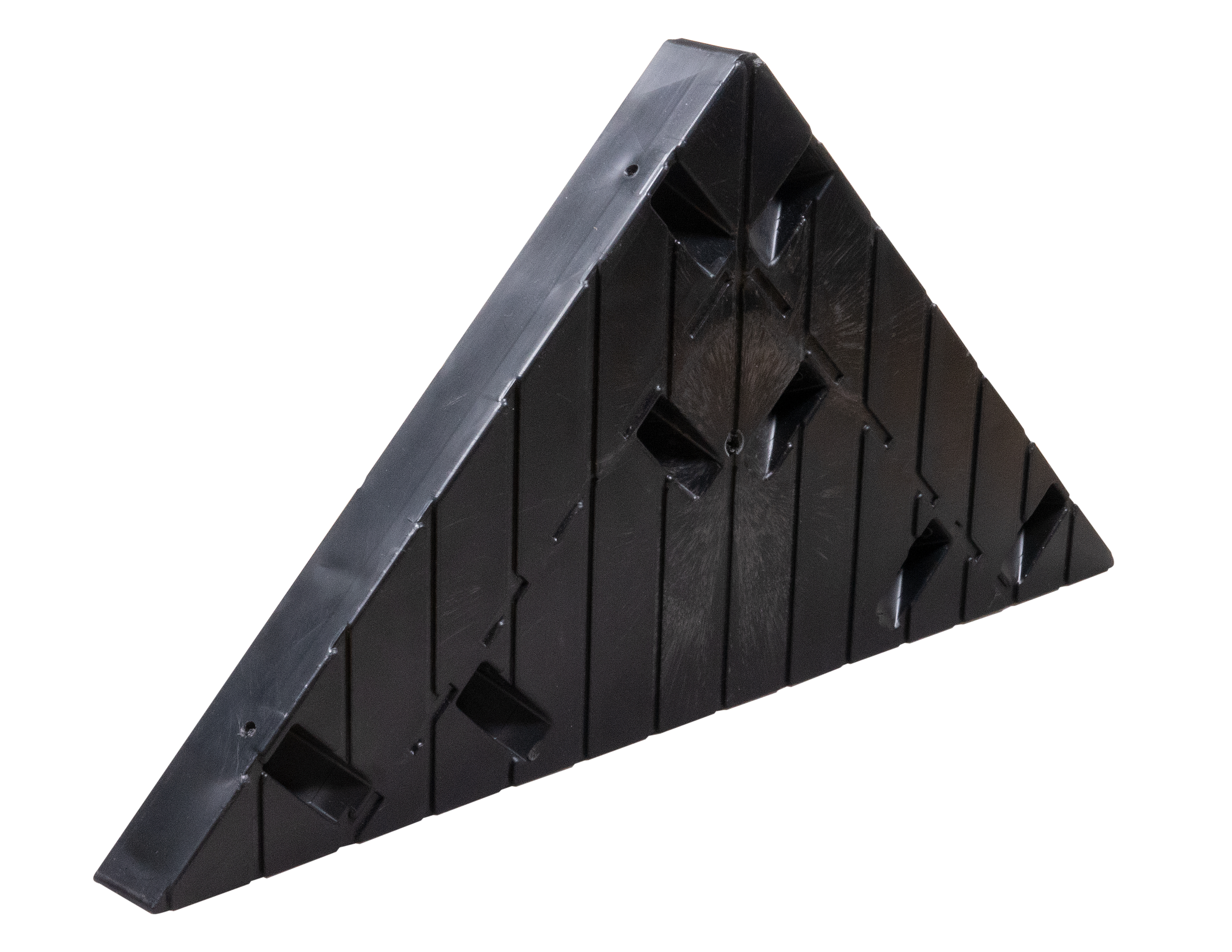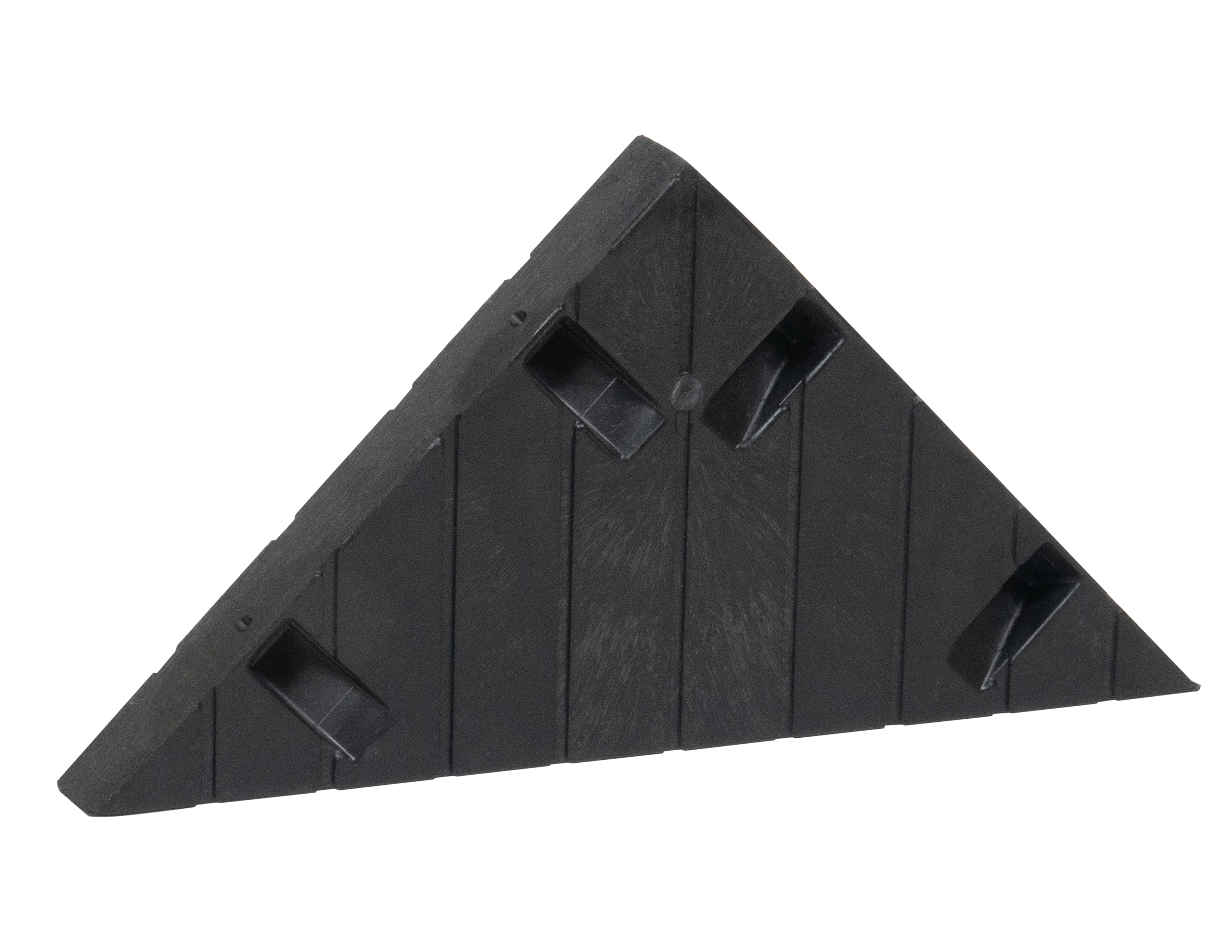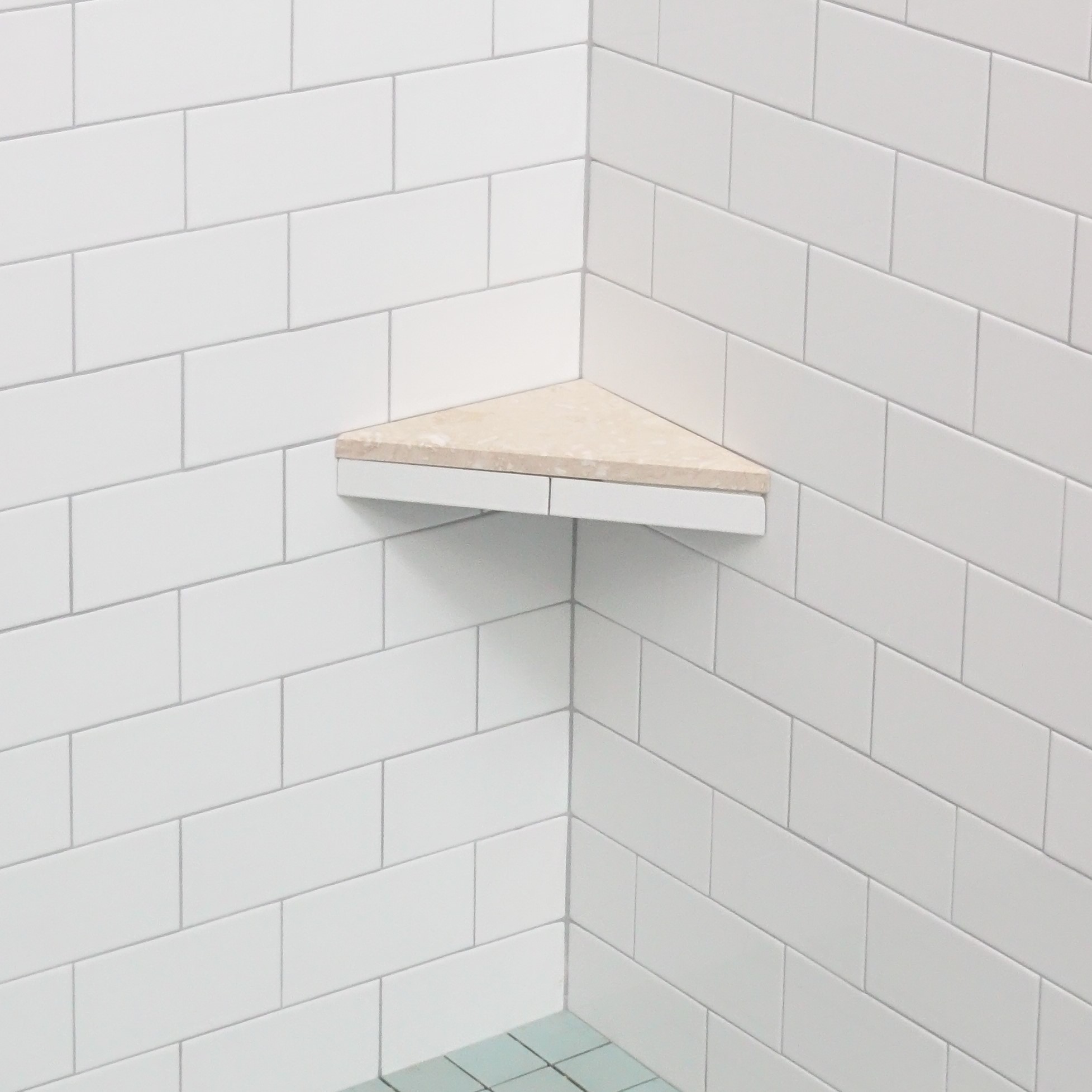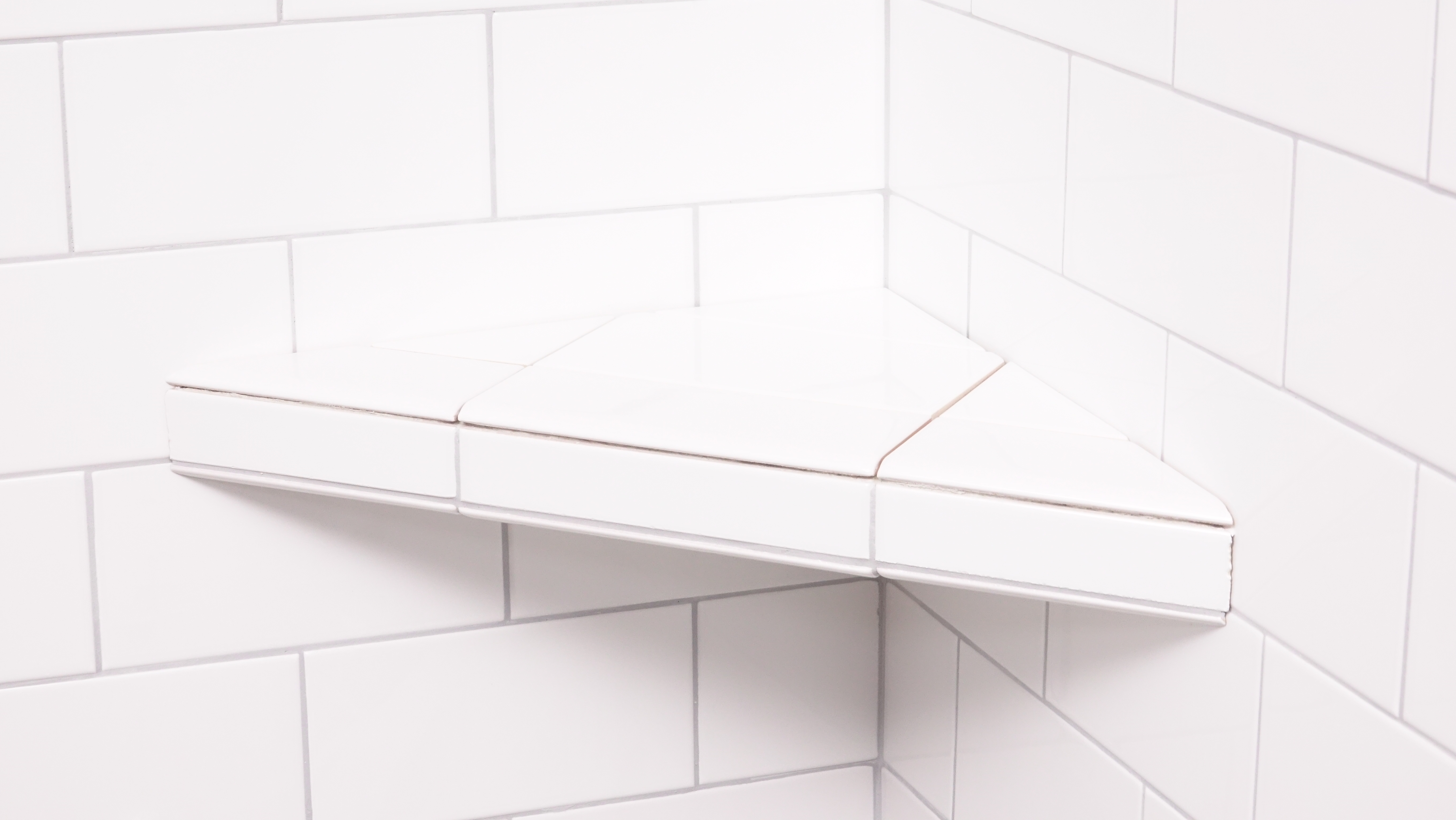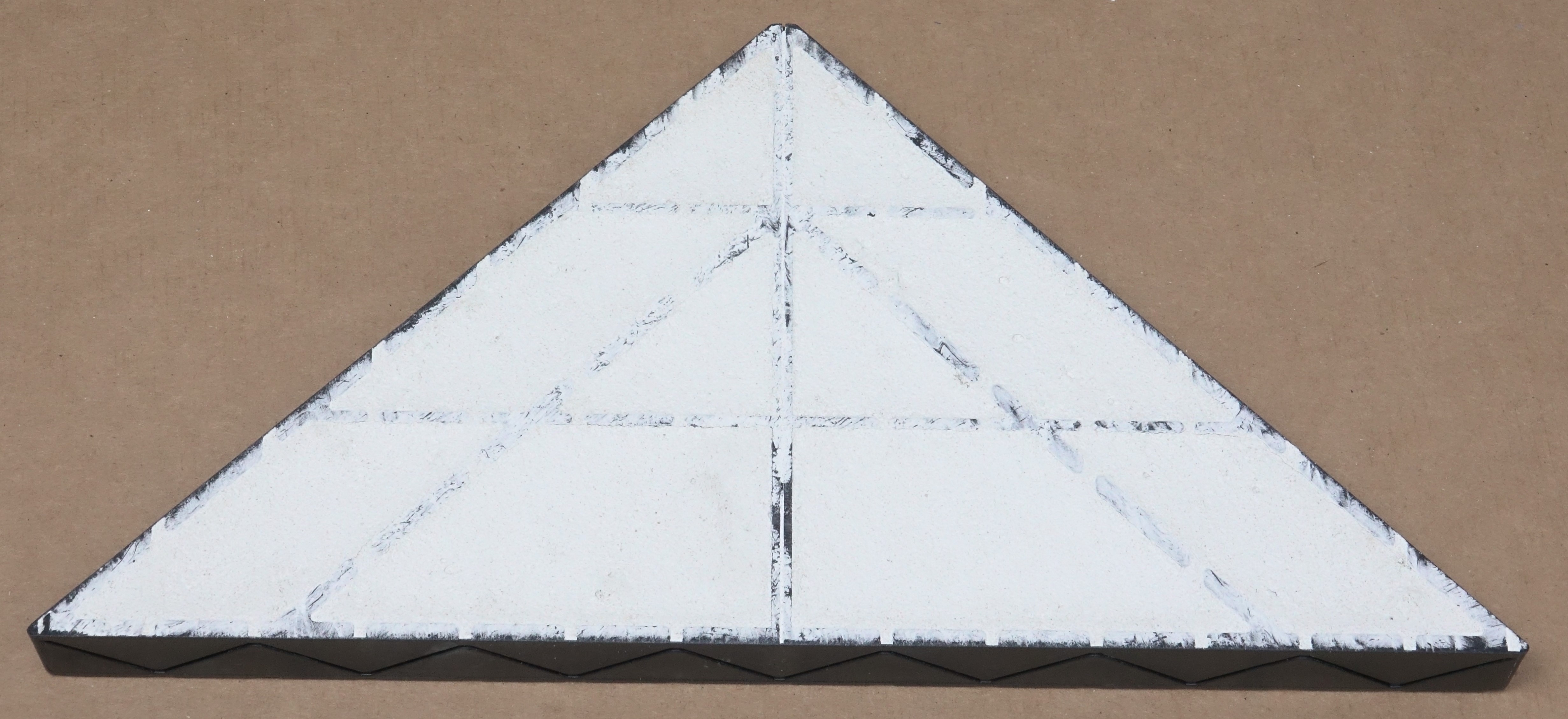 Goof Proof Corner Shelf and Footrest is a strong, stay-in-place, molded plastic form to add a shelf into any 90° vertical corner. The 14" uncut Corner Shelf has guidelines on the top surface for cutting the shelf to the optional 10" Footrest size as a leg shaving support.
Designed to be installed onto finished walls, then covered with any solid surface material or tile. Built-in slope on the top surface ensures proper water run-off in showers.
Additionally, the underside of the Corner Shelf may be filled with modified thinset mortar when choosing to tile the bottom also. Comes complete with easy to read, illustrated installation instructions with anchors, screws and shims for out of square corners. 100 lb. weight limit.